---
Empowering
small businesses
---
Whether you're just getting started with your idea or you're trying to evolve your business tools, we're ready to work with you.
Agile methodology and Lean Startup principles lie at the core of everything we do, and we've honed our process over the years to make sure that when we build something, it's something people want.
Reach out to us today and let's start talking about your project ideas.  

---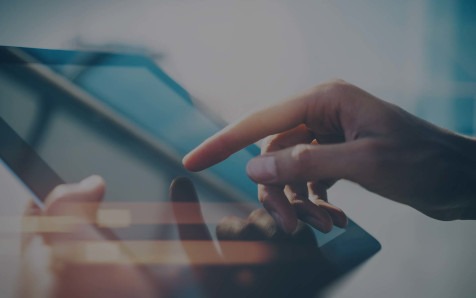 ---
We make it possible
We pair you up with digital product experts
---
Web and Mobile development
Backend development
Emerging technology
Staff augmentation
---
Our Expertise
Our
pool
of skills
---


---
The smartest person in the room isn't an individual, it's the room itself, blending everyone's perspectives, experiences, and knowledge to make the most of it.
---

---
Souheil YOUSSEF
Founder
15
---
Years in business
Our deep understanding of the insurance business improves communication, which translates into more effective and productive solutions.
Take part in the venture
Join our Team
---
Our satisfied customers
say about us
Manitoo has been our partner for more than 15 years,
their expertise in insurance brokerage is a real added value,
contributing to the continuous improvement of our web-based ERP.

It is a valuable advantage in our business to have a system that gives a real-time insight of all our activities : Cargo, Hull, P&I, Marine Liability, Yachting... Which is not an easy task ! Not to mention a more than 20 years collaboration, during which Manitoo showed unfailing availability, flexibility and loyalty.

Our policyholders save valuable time on insurance orders processing, they have access to automatic rates calculation and can issue insurance certificates instantly. The user-friendly and secure interface allows them to view their invoices, statistics and claims tracking at any time. So, we focus, on both sides, on our core businesses rather than on paperwork !

I could not imagine handling multiple currencies, multiple locations and the complexity of a marine insurance broker business with a standard accounting software! It had to be integrated and Manitoo took up the challenge successfully. Not to mention real-time management of our own cash-flow, interfacing with financial institutions and much more...
WE WOULD BE HAPPY TO HEAR FROM YOU !
+33 (0) 9 72 10 67 83
---

Main Office
12 Avenue de l'Opéra
75001 Paris
France

Phone / E-mail:
+33 (0) 9 72 10 67 83
contact@manitoo.com

Skills Center
Pôle Technologique El Ghazala
2088 - Ariana
Tunisie